Your Complete Guide to Personal Injury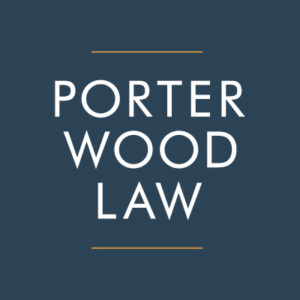 Law in the UK: All You Need to Know About Claims, Fees and More
Understanding Personal Injury Claims in the UK
What is a Personal Injury Claim?
A personal injury claim is a legal process where an injured individual seeks compensation for any injuries, losses or damages caused by the negligence of another party. In the UK, you can make a personal injury claim if you have suffered an injury or illness due to someone else's carelessness or recklessness.
Some common examples of personal injury claims include:
Road traffic accidents – e.g. if you are injured as a pedestrian, cyclist, motorcyclist or car driver due to another driver's fault.
Slips, trips and falls – e.g. falling on a wet floor in a supermarket due to poor maintenance.
Workplace injuries – e.g. injuries caused by faulty equipment or lack of training at work.Public liability – e.g. injury on public transport due to poor maintenance or overcrowding.
The purpose of making a personal injury claim is to seek financial compensation from the negligent party (or their insurer) for any losses suffered. This can include compensation for pain and suffering, loss of earnings, care costs, travel expenses and more.
What Types of Injuries Can You Claim For?
In the UK, you can make a personal injury claim for both physical and psychological injuries.
Some examples include:
Physical injuries – Fractures, burns, spinal cord injuries, head injuries, scarring, soft tissue injuries, ligament damage.
Psychological injuries – Post-traumatic stress disorder, depression, anxiety disorders.
Illnesses – Respiratory diseases, skin conditions, food poisoning.
The injury or illness must have been directly caused by the negligence or breach of statutory duty by the liable party. There must also be sufficient evidence to prove the extent of the injuries and financial losses suffered.
It's important to seek medical attention promptly after an accident and follow up with any required treatments. All medical records will serve as crucial evidence for your injury claim.
No Win, No Fee Agreements
Many personal injury claims in the UK are taken on a 'no win, no fee' basis. This means if your claim is unsuccessful, you don't pay your solicitor any fees.
A no win, no fee agreement, also known as a conditional fee agreement (CFA), means:
You will not have to pay any upfront legal fees to your solicitor.
Your solicitor will limit their charges to an agreed percentage fee from your compensation if you win (usually 25-45%).
You pay nothing if you lose.
No win, no fee arrangements make personal injury claims affordable and accessible. Reputable law firms will assess your claim's strengths before agreeing to a CFA.
However, you may still be liable to pay some expenses such as court fees or medical report fees.
The Personal Injury Claims Process
Making a successful personal injury claim in the UK involves going through some key steps under the civil law process:
1. Initial claim assessment – Discuss your case with a personal injury solicitor who will assess its merits and determine if you have a viable claim.
2. Notifying the Defendant of the Claim – This is usually done by identiying the insurer responsible and either sending a letter of claim or using the internet-based claims portal, depending upon the expected value of the claim.
3. Defendant's Response – The Defendant's Insurer has a certain amount of time to investigate the claim and say whether they accept it is their fault, depending upon the specific claim and value. It they accept fault, you are usually able to skip steps 5 and 6 below and negotiate settlement
4. Evidence gathering – Your solicitor will gather evidence to prove liability (if necessary) and the extent of your damages, such as police reports, witness statements, medical reports, employment records etc.
5. Starting court proceedings – If the case is strong and the Defendant will not settle, your solicitor will start court proceedings by submitting a Claim Form and Particulars of Claim.
6. Post-issue Response from the defendant – The defendant must acknowledge and respond to the claim within a set timeframe, admitting or denying liability.
7. Negotiating a settlement – Your solicitor will seek to negotiate and settle the claim with the defendant's insurers before trial.
8. Going to court – If no settlement is reached, the claim will proceed to a court hearing before a judge who will decide liability and award damages.
Most personal injury claims settle out of court as defendants want to avoid costly litigation. Settlements usually take 6-24 months from claim initiation to resolution. Your solicitor will guide you through each step of the legal process.
It's important to follow your solicitor's advice and not accept any early settlement offers directly from insurers without your solicitor's review. This ensures you receive full and fair compensation.
With an experienced personal injury solicitor on a no win, no fee basis, you can make a claim with confidence. If your claim succeeds, you will receive your rightful compensation for injuries and losses suffered.