A Guide to Understanding and Pursuing Fatal Accident Claims in England and Wales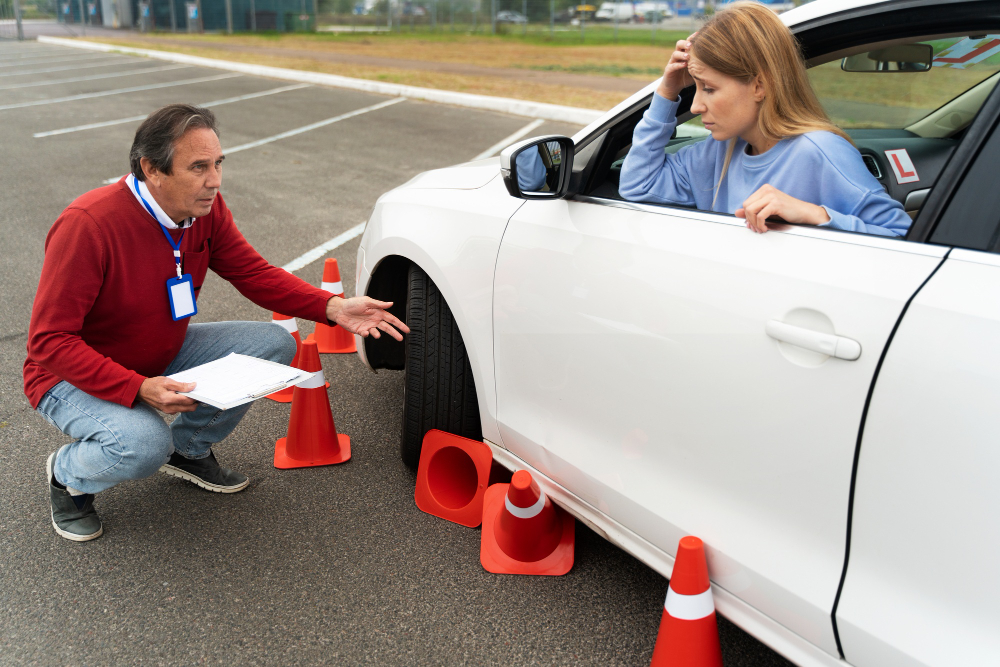 Introduction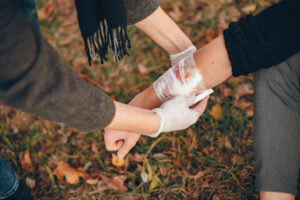 Losing a loved one in an accident is one of the most devastating experiences a person can go through. Not only are you dealing with immense grief, but you may also be faced with financial struggles and uncertainty about how to seek justice or compensation after such a tragedy. This comprehensive guide to a fatal accident aims to provide an in-depth look at fatal accident claims in the UK (specifically, England and Wales, Scotland is different) – explaining what they are, who can make a claim, what the process involves, and what kinds of compensation can be expected.
We will cover the key questions you may have if considering making a claim after losing a loved one in an accident that was someone else's fault. This guide will walk you through the often complex legal issues these sensitive cases involve, as we explore the eligibility criteria, evidence required, potential compensation amounts, time limits and steps involved in advancing a strong fatal accident claim. With the right legal advice and understanding of the process, making a claim can help secure the financial support you or your family may need during an incredibly difficult time.
At Porter Wood Solicitors, both Craig Porter and Chris Wood have over 2 decades experience of recovering compensation for bereaved families following fatal accidents, whether that is a fatal road accident, accidents at work or public liability accident (e.g. unsafe premises) to help them claim compensation and know what is required.
What is a Fatal Accident Claim?
A fatal accident claim, or fatal injury claim, is a civil law claim made by the estate and/or dependents of someone who has died as the result of an accident caused by the negligence of another person or organization. The purpose of the claim is to recover compensation for financial losses suffered by the deceased, their spouse, children, parents or other financial dependents following their death. The 2 main pieces of law which apply are the Fatal Accidents Act 1976 and The Law Reform (Miscellaneous Provisions) Act 1934
Claims can be made for a wide range of fatal accidents, including:
Road traffic accidents – e.g.. an accident caused by another driver's negligent driving
Workplace accidents – e.g. due to lack of training, faulty equipment, failure to follow safety procedures, a co-worker's negligence
Public liability accidents – e.g. unsafe premises, lack of security
The key is that the accident must have been caused wholly or partly by negligence or breach of a legal duty of care owed to the deceased. If it was a 'blameless' accident with no one at fault, then a claim is unlikely to succeed.
Who Can Make a Claim?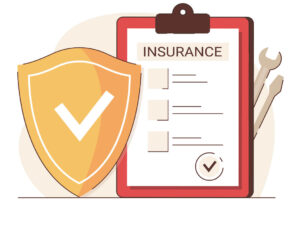 The following categories of dependents are legally entitled to make a claim for compensation:
Spouse/civil partner – they can claim for loss of income, pension rights, services around the home etc.
Children – they can claim for loss of parental support until age 18 (or longer if in full-time education)
Parents – if the deceased child was providing financial support
Other financial dependents – anyone who was financially reliant on the deceased can make a claim
The deceased's estate can also make a claim to recover any losses which the deceased could have claimed before death, including medical costs, any lost income incurred between time of accident and death and, if death wasn't instant, an injury claim for any pain and suffering the injured person suffered from before they passed away.
What Evidence is Needed?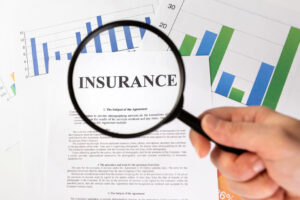 Building a strong fatal accident claim relies on gathering convincing evidence to prove:
Negligence caused the accident and death
The extent of financial losses of dependents resulting from the death
Important evidence can include:
Police reports – on the accident circumstances
A report from any Inquest which was held or court proceedings
Medical reports – cause of death and events leading to it
Expert reports – from accident investigators, doctors etc
Financial information – to quantify dependents' losses
Witness statements – from those who saw the accident
Photographs – of accident scene, injuries etc
A personal injury lawyer can assist in gathering and preparing all necessary evidence to prove liability and losses.
What Compensation Can Be Claimed following a death in the UK (England and Wales)?
The Fatal accident compensation amounts awarded vary case by case. Compensation can be claimed for a range of financial losses suffered by dependents, including:
Funeral costs – reasonable expenses of funeral (costs of probate and any wake are sometimes claimed, but are not usually allowed by the court)
Bereavement Award – a fixed sum limited to specific close relatives (see below for details)
Loss of income/earnings – current and future lost wages and benefits
Loss of services – value of domestic services provided by deceased
Care costs – for dependents now requiring care
Compensation amounts are influenced by the deceased's income, age, number of dependents and nature of losses suffered. Each case is assessed on its merits, but awards can potentially reach six or seven figures to reflect the full financial impact.
What Are the Time Limits?
There are legal time limits for making fatal accident claims:
Death due to negligence – 3 years from date of death to issue court proceedings
Death due to industrial disease – 3 years from when dependents knew or should have known the cause of death
Claims on behalf of children – can be brought until age 21
It's crucial to seek legal advice as early as possible, because investigations take time and the clock starts ticking from the date of death. Leave it too long and you may be legally barred from claiming.
Practical Steps in Making a Claim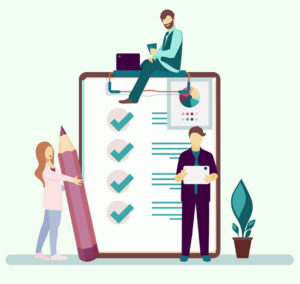 Making a fatal accident claim involves the following key steps:
Seek legal advice – from a personal injury lawyer specialising in such claims
Investigation – lawyer gathers evidence to establish negligence and losses
Pre-action correspondence – lawyer writes to defendant seeking admission of liability
Court proceedings – if liability denied, or amount of compensation cannot be agreed, issue and serve court proceedings
Settlement negotiations – lawyer seeks to settle claim out of court if possible
Trial – if no settlement reached, public court hearing to determine compensation
A good lawyer will handle all correspondence, negotiations and court work on your behalf. They will also provide advice and support throughout what can be a very distressing process for bereaved families.
Why Choose a Specialist Lawyer?
Pursuing a fatal accident claim is complex, so choosing an experienced personal injury lawyer is vital. Benefits of specialist legal help include:
Expert understanding of liability laws and process
Access to specialist accident investigators and medical experts
Skills to maximize compensation due to thorough case preparation
Adherence to strict time limits for taking prompt action
Negotiation skills to achieve fair out-of-court settlement where possible
Taking the legal burden off families at such a difficult time
How is Compensation Paid Out?
Any compensation awarded through a successful fatal accident claim is paid out as follows:
Funeral and other expenses are paid to the deceased's estate
Losses suffered by any dependents are paid to them individually
Any money not specifically accounted for will form part of the deceased's estate
This highlights the importance of dependents submitting their own evidence and losses as part of the claim, otherwise they may not recover compensation they are rightfully owed. Only 1 dependency claim can be made, so it is vital that anyone entitled to claim is joined in from the start.
The compensation can provide much-needed financial security at a traumatic time. It may be used to cover:
Loss of family income and earnings
Costs of raising children as a single parent
Funeral and memorial costs
Medical treatment or counselling
Childcare and household help
Education costs
Mortgage payments and daily living costs
The compensation does not aim to put a price on life or replace a loved one. But it can ease the financial losses and take away some worries at a devastating time for families.
Can Bereavement Damages Be Claimed?
As well as financial losses, dependents can make a claim for bereavement damages – a fixed sum awarded for grief suffered on losing a loved one. The amounts are set by law (as at March 2020) as:
£15,120 to spouse or civil partner
£15,120 to parents if child under 18
£15,120 to a co-habiting partner who had been living with the deceased for at least 2 years , where the cause of action occurred on or after 6th October 2020
This part of the claim is specifically for the suffering caused by grief and does not depend on proving a financial loss. It provides recognition of the pain losing a loved one causes. There is only one award, split between all eligible recipients (it is not £15,120 each)
How Long Do Claims Take to Settle?
The timeframe for settling a fatal accident claim can vary a lot depending on its complexity. Some key factors affecting timescales include:
Time taken to investigate circumstances and gather evidence
Number of parties involved – individual or multiple defendants
Clarity over liability and losses
Willingness of defendants to settle out of court
Court waiting times if litigation is needed
Many claims settle within 1-2 years, but more complex cases can take 3+ years to conclude. An experienced lawyer will work to progress the claim as swiftly as circumstances allow.
Can Claims Settle Before Court Proceedings?
Going to court over a fatal accident claim can add considerable time, stress and costs for all parties. So it is often in everyone's interests to settle out of court if possible. This can happen:
After a letter of claim when liability is clear
Through negotiation once evidence is shared
At mediation meetings prior to trial
A good lawyer will advise on prospects of settlement at each stage, but it remains the defendant's choice whether to settle or contest the matter further.
Does Claiming Affect Other Compensation?
Pursuing compensation through a civil claim is separate and additional to any other benefits or entitlements available following a fatal accident. These can include:
Bereavement support payment – lump sums paid by the government to widows, widowers or civil partners
Widowed parent's allowance – weekly government payments for people with children who were financially dependent on their late spouse or civil partner
Life assurance – policies may pay out a lump sum if death was accidental
Criminal compensation – awarded by courts if death was due to a criminal act
The compensation from a civil claim does not affect eligibility for these entitlements. Seeking legal advice helps maximise all financial support available.
Can Relatives Claim for Grief?
Relatives other than a spouse/civil partner or parents cannot directly claim compensation solely for their grief and suffering from losing a loved one. The fixed bereavement damages payments are strictly limited to those groups.
However, other relatives may be able to make a claim if they were financially dependent on the deceased. This allows them to recover compensation for financial losses, even if they do not qualify for bereavement damages.
Can Overseas Dependents Claim?
Dependents living abroad can potentially make a claim for a death in the UK, but there are some key considerations:

They must still qualify as a dependent under UK law
The UK courts must have jurisdiction – which depends on factors like where the negligent act occurred
Enforcing a UK judgment in their country may be complex
Distance adds time and costs in gathering evidence and testimony
Using a lawyer experienced in international claims maximises the prospects of overseas dependents successfully recovering compensation.
What Support is Available?
Dealing with the aftermath of a fatal accident is incredibly hard. Useful support available includes:

Lawyer – practical advice on the claims process and options
Counselling – bereavement services and emotional support eg Marie Curie's telephone service
Support groups – sharing experiences with others who have been bereaved. The Government website has a useful list
Financial advice – guidance on benefits available following bereavement,
Charities – many charities offer helplines, advice and support to those affected by fatal accidents eg the National Bereavement Service
Friends and family – support network of those closest to you
Seeking help does not make you weak. You and your family have experienced a huge loss and trauma. Support services exist to guide you through the difficult days, weeks and months ahead while you grieve and rebuild your lives.
How Can Inquests Help Claims?
Inquests are public hearings to establish the circumstances and cause of a person's death. They can assist fatal accident claims by:

Providing official confirmation of how the deceased died
Allowing further evidence to be obtained via witness statements and testimony
Potentially highlighting negligent acts
This blog post was edited by Chris Wood, a founding partner of Porter Wood Solicitors with over 20 years post-qualification experience of personal injury law, including many Fatal Accident Claims. Chris also sits as a part-time Deputy District Judge in the County Court and in his spare time attempts to shuffle round a hockey pitch, when his knees allow it.